Here's the closest thing I have to an official bio:
Michele lives in the Washington DC area with her husband, son and three cats who think they are people. Back in high school, she was that girl who was reading three different books at once, most of which usually ended up confiscated by teachers for being "inappropriate." She discovered the joys of romance novels when her mom's best friend gave her a box of old Harlequin books previously destined for the dump. Michele continues to enjoy reading books as fast as she can download them onto one of her four nooks, five Kindles and one Kobo Aura HD. especially contemporary and historical erotic romances with an emphasis on BDSM and menage. She lives for the HEA/HFN and is decidedly pro-epilogue.
You can find my reviews at the following fabulous book blogs:
Romancing Rakes For The Love Of Romance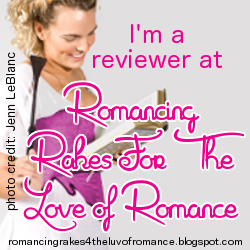 I'm also at GoodReads: Michele's GoodReads Reviews
At BookLikes: The Romance Evangelist
At Leafmarks:
And I'm always hanging out on Twitter being a loudmouth about things that are important to me (and things that aren't) so stop by and say hello: @mharvey816
All posts @ Michele Harvey. All rights reserved. If you see my reviews anywhere other than the previously mentioned locations, it has NOT been authorized by me, and I'd appreciate being notified when that happens.