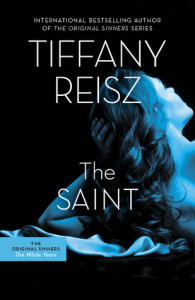 In the beginning, there was him.
Gutsy, green-eyed Eleanor never met a rule she didn't want to break. She's sick of her mother's zealotry and the confines of Catholic school, and declares she'll never go to church again. But her first glimpse of beautiful, magnetic Father Søren Stearns and his lust-worthy Italian motorcycle is an epiphany. Suddenly, daily Mass seems like a reward, and her punishment is the ache she feels when they're apart. He is intelligent and insightful and he seems to know her intimately at her very core. Eleanor is consumed—and even she knows that can't be right.
But when one desperate mistake nearly costs Eleanor everything, it is Søren who steps in to save her. She vows to repay him with complete obedience…and a whole world opens before her as he reveals to her his deepest secrets.
Danger can be managed—pain, welcomed. Everything is about to begin.
GoodReads
Amazon US
Barnes & Noble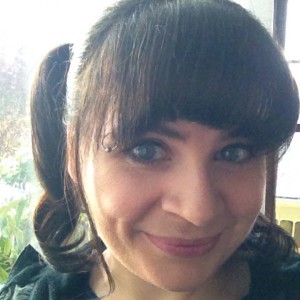 Tiffany Reisz lives with her boyfriend (a reformed book reviewer) and two cats (one good, one evil). She graduated with a B.A. in English from Centre College in Danville, Kentucky and is making both her parents and her professors proud by writing BDSM erotica under her real name. She has five piercings, one tattoo, and has been arrested twice.
When not under arrest, Tiffany enjoys Latin Dance, Latin Men, and Latin Verbs. She dropped out of a conservative southern seminary in order to pursue her dream of becoming a smut peddler. Johnny Depp's aunt was her fourth grade teacher. Her first full-length novel THE SIREN was inspired by a desire to tie up actor Jason Isaacs (on paper). She hopes someday life will imitate art (in bed).
If she couldn't write, she would die.
Twitter (@TiffanyReisz)
Facebook
Website
****************************************************************************************
Review
A copy of this book was provided by the publisher for an honest review at The Romance Evangelist.
This review may contain spoilers for previous books in The Original Sinners series. You should absolutely NOT read THE SAINT until you have read all the previous books in the series in order.

Now that the Red Years are at an end, Tiffany Reisz takes us back in the White Years to the beginning of the Original Sinners that we've heard about, but never read in detail until now. THE SAINT is the first of these books, where the history of Nora, Søren, Kingsley, and all the other assorted characters in their shared past will finally be told.
Even though THE SAINT is primarily about the past, it still takes place in the time after the events of THE MISTRESS, thanks to the framing device used by the author to present it as a story Nora tells a new man in her life. There's also a strong implication that someone close to Nora has died recently, but we don't find out exactly who that is until the very end of the book. Beyond that, there's really nothing more I can say about THE SAINT without spoiling the fun of discovery. It's a tribute to Tiffany Reisz's skill at manipulating the events of this richly detailed world of hers that there were so many new things to learn about when Nora met Søren and Kingsley even after all that we'd been told in the previous books. And frankly, if you weren't Team Søren before now, I can't see how you could possibly resist him by the time you finish reading THE SAINT. But I'm biased like that.
In any case, THE SAINT is a must-read for everyone who has read all the books before it, and it's just as good as all the rest. For me it was like coming home again to the kinky family I've grown to love, and as always, being left wanting more in the best possible way. If you've come this far with Nora and the men in her life, I'm sure you'll feel the same. 5 stars
****************************************************************************************

Giveaway is US only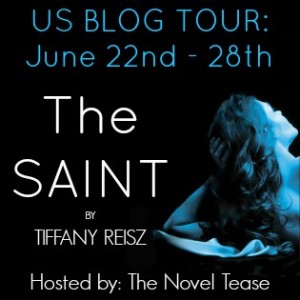 Related Posts